With the new hopes of New Year 2021, Plan your trip to the United Arab Emirates following all the safety guidelines. Arabiannoons' team adhere to assist you with latest UAE visa updates, travel procedures and the rules of flying directly to Dubai, Travelling to Abu Dhabi after entered from Dubai, Directly flying to Abu Dhabi on a tourist visa, Visa extension details, Urgently processing visas, Post Corona UAE Visa related government announcements and information on free visa extensions.
Expatriates living in UAE who want to bring their family members and friends for a visit or travelers visiting UAE can now get in touch with Arabiannoons visa team for their United Arab Emirates tourist visa. Especially even after the covid19 pandemic our team adhere to assist you with applying new tourist visas to travel to UAE cities same as before without hustle. Arabiannoons Abu Dhabi/Dubai visa team provide the cheapest tourist visa to UAE becoming a well trusted fast visit visa services Abu Dhabi travel agency. On top of our regular visa services from Dubai and Abu Dhabi visas, we are able to issue travel insurance that cover certain medical / emergency situations and corona virus related circumstances.
Keep reading to know most useful information about the UAE visa types including Express visa, eligibility criteria applying UAE visas, Urgent visa application processing steps and useful information about insurance that cover covid19 and more.
Content on this page
Urgent tourist visa to Dubai
Get Express visa to Dubai just in few hours on the same day and travel UAE Tourist visa to Dubai (can be used to enter Abu Dhabi, Sharjah or other Emirate cities)
URGENT DUBAI VISA RATES
Single Entry
(Visa process urgently and deliver fast as just 4- 18 hours)

30 days visa

450 AED

90 days visa

850 AED
Multiple Entry
(Visa process urgently and deliver faster as 5- 20 hours)

30 days visa

1400 AED

90 days visa

2200 AED
Make sure you need PCR test is ready if you have urgently need to travel as soon as the urgent visa is being approved. Also, travel insurance or health insurance that cover COVID-19 must be required currently to travel UAE.
Tourist visa to Dubai processing as a normal visa application
Tourist visa to Dubai and plan you travel to enter within the validity period Get a Tourist visa to Dubai (can be used to enter Abu Dhabi, Sharjah or other Emirate cities)
DUBAI TOURIST VISA RATES
Single Entry
(Visa process takes 1-3 days)
30 days visa

330 AED

90 days visa

749 AED
Multiple Entry
(Visa process takes 1-3 days)
30 days visa

1300 AED

90 days visa

2000 AED
Note that Travel insurance or health insurance that cover COVID-19 must be required currently to travel on tourist visa. Make sure you need PCR test to be completed before the departure.
Extensions for tourist visas
Near expiry of your current visa, can opt for extension to stay further (Can do Abu Dhabi inside visa, Dubai inside visa, Sharjah inside visa with status change)
UAE TOURIST VISA EXTENSIONS RATES
Same visa Extension
(Extension processing time 24 hours)

Previous visa same visa 30 Days extension (Single entry 30 days and 90 days OR Multiple entry visa) – 1050 AED
In country visa extension (no exit renewal)
(Extension processing time 24-48 hours)

30 days in country Abu Dhabi visa -

1250 AED

90 Days in country Abu Dhabi visa -

1450 AED

Multiple entry visa 90 Days in country –

3300 AED

Sharjah immigration in country visas available
Dubai immigration in country visas available
Airport to Airport visa change (exit UAE airport fly to nearest airport and return)
(Extension processing time 24-48 hours)

A2A 30 Days

999 AED

A2A 90 Days

1299 AED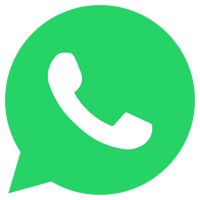 Whatsapp Us Now
All Nationalities Visit Visas Available
Pakistan
Ethiopia
Morocco
Bangladesh
Thailand
Nigeria
All African Countries including Uganda, Zimbabwe, Congo, Kenya
All on-arrival list nationals Dubai visa
Syria
Palestine
Israel
Tunisia
Afghanistan
South Korea
UAE Tourist visa processing time
Tourist Visa Processing Time

UAE emergency visa processing

Is the Abu Dhabi tourist visa open now?
Abu Dhabi is open for visitors but applying visas has still restrictions for certain nationals. Currently Abu Dhabi 30 days and 90 days visas can be processed to below nations which are "Green countries". Hopefully in the future we hope all nationals will be able to get visas as before.
Australia
Brunei
China
Greece
Greenland
Hong Kong
Malaysia
Mauritius
New Zealand
Saudi Arabia
Singapore
Taiwan
Tajikistan
Thailand
Uzbekistan
Vietnam
Can I fly to Abu Dhabi directly using a Dubai tourist visa?
Still a Dubai tourist visa holder cannot fly to Abu Dhabi directly to enter from Abu Dhabi airport using Dubai immigration issued visa. To enter from Abu Dhabi airport you must have an Abu Dhabi immigration issued visa. If you are an on-arrival listed country passport holder you might be able to enter Abu Dhabi on-arrival visa without hustle unlike a prepaid visa listed countries to UAE.
Tourist visa requirements in UAE
Documents for UAE visa
Applicant passport clear scan copy (colour
Applicants photo (passport size, white background)
Guarantor resident visa page

Additional documents you may need to submit such as

If a kid, birth certificate (English or Arabic translation)
If spouse, Marriage certificate (English or Arabic translation)
Pakistani nationals must submit the Passport's signature page
If any changes have been made to the details in the passport (e.g. Name change after marriage, change of occupation, etc.) the page with corrected details should also be submitted
Eligibility to apply UAE Tourist visa
Individual adult applicant should be at-least 18 years or above age (Certain nationalities 20 years and above)
Child applicants should accompany a parent application along with the application or has to process as a underage applicant
Passport validity minimum 6 months
Morocco passport, females age 30 and above are only eligible to apply UAE visa (conditions apply)
How we process your tourist visa United Arab Emirates to visit Abu Dhabi and Dubai?
Once you decided, reach ArabianNoons visa team and tell your concern, discuss with the team and just be ready with pre-preparations. You can WhatsApp or Email to our 24/7 customer service team will reply instantly. Our UAE visa service is just a 4-step process and then your visa in Hand!
How we process super-fast tourist visa to travel Dubai urgent basis?
In case you are in a hurry to get a visa faster to UAE and travel as soon as possible to Dubai, then we can make the visa just within few hours' time even with COVID19 covered insurance.
What you all have to do is quickly send us the passport copy and your photo in WhatsApp or Email and proceed with payment to our account through online transfer or quick card payment link which we can send you.
In simple,
How Arabian noons visa team process your UAE tourist visa?
The following 4 steps are always followed when applying a tourist Dubai visa, Abu Dhabi visa or UAE visa.
UAE tourist visa services detail information
What are the new visit visa rules in UAE 2021 - post COVID pandemic?
Since daily we are getting heaps of inquiries on UAE visit visas as COVID impacted travel plans of many tourist worldwide, hope article will help to find the most accurate updates on visa regulations in UAE
2020 March – UAE immigration department decided to temporary stop issuing tourist and visit visa and even some those who got their visas who planned to fly after 17th March couldn't come to UAE as visas been automatically cancelled.
At the end July 2020, Dubai immigration re-opened issuing tourist visas to tourists and visitors under certain conditions
The visas which are been automatically cancelled are been re-activated and given chance to fly to Dubai/ Sharjah using same visa
Same as previous years in 2020 ,till 15th September Dubai tourist visa applicants allowed to enjoy free visa for their kids when the tourist visas re-opened
Indian passport holders who has valid USA Visa allows to enter UAE on 14 days on-arrival visa
Carrying negative PCR test at-least 69 hours validity when arriving UAE airport is mandatory
To arrive Abu Dhabi airport as a tourist, Abu Dhabi immigration issued tourist/ visit visa is mandatory
Quarantine rule applicable in UAE in Abu Dhabi for every visitor since September 2020 for 14 days at home / in a hotel
Certain national passport holders must present at the Dubai airport their return ticket and hotel reservation / 600 USD cash to grant entry to UAE
From 2018 onwards:
Individuals from countries eligible for an on-arrival visa to UAE can get their visas stamped in any of the UAE entry ports (airports, seaport or land border checkpoints) without any cost. Depending on the nationality, individuals will receive a 30-day or 90-day on arrival visa. New visa rules in UAE 2018 for Indian passport holders with valid EU resident visa, UK resident visa and USA visa are also eligible for a 14-day UAE on-arrival visa. This UAE visit visa rule in 2019 also continues as the same till the next update. Some rumors say that Dubai immigration department hoping to open On-arrival visas for all Indian passport holders which means Indians will no need pre-applied Dubai visa. But still this hasn't been confirmed by any relevant UAE authorities and still all Indians has to apply visit visa to arrive UAE.
The CIA has become the main visa processing entity which allows many public services related to UAE visa in Abu Dhabi
What are the uses of each UAE Visit visa types?
1) 96 Hour Transit visa
temporary unavailable due to COVID19
Visa Validity: 14 days from date of issue
Especially necessary for travelers who are not eligible for a UAE on-arrival visa, the 96-hour UAE transit visa are great for travelers with a long layover in Dubai or Abu Dhabi. UAE transit visa holders are permitted to enter UAE and a stay of not more than 96 hours. If you are staying UAE more than 96 hours, then you should obtain 14 days tourist visa not 96 hours transit visa.
What are the documents needed to apply for a Dubai transit visa?
The applicant should submit the following for a hassle-free visa process:
Approved return air ticket
Passport size photo
Clear scanned copies of:

Passport front page
Passport back page (certain nationalities only)
If visited Dubai before, passport page showing the UAE exit seal
2) Single Entry UAE visa
Visa Validity: 60 days from date of issue
This type of visa is recommended for visitors planning to stay in Dubai, Abu Dhabi or any other UAE emirate. Individuals travelling for holiday purposes, to visit family members, attend meetings and conferences can opt for a single-entry Dubai or Abu Dhabi tourist visa. GCC nationals (excluding Qatari nationals) and nationals of on-arrival eligible countries don't have to apply for this visa as they get a visa on-arrival. Depending on the number of days you wish to spend in UAE you can choose a:
30-day single entry tourist visa
90-day single entry tourist visa
3) Multiple Entry UAE visa
Visa Validity: 60 days from date of issue
Multiple entry visas are ideal for travelers who visit UAE numerous times within a short duration. Especially convenient for business people and any other frequent visitors to Dubai or Abu Dhabi, the multiple entry visa is a time and cost saving alternative to applying for many visas. There are two types of multiple entry visas:
30-day multiple-entry tourist visa (the holder can enter or exit Dubai, Abu Dhabi or other Emirate any number of times within the 30 day stay period)
90-day multiple-entry tourist visa (the holder can enter or exit UAE numerous times within the 90 day stay period)
4) Urgent UAE visa
Visa Validity: 60 days from date of issue
Individuals who need to make an emergency visit to UAE or need a last moment visa can choose the emergency visa service. By paying an additional fee you can receive a visa within a few hours. The types of urgent visas are:
30 days or 90 days Single-entry UAE visa (If you apply for an emergency Abu Dhabi visa then you might get it within 4 to 5 hours whereas a Dubai visa might take 4 to 15 hours depending on the immigration department)
30 days or 90 days Urgent Multiple entry visa (an emergency visa of this category can be obtained within 4 to 24 hours)
Reasons of UAE tourist visa rejection
Getting news of a rejected visa is always depressing as it hinders your plans. What makes it even worse is the non-refundable visa fee. But visa rejections are usually influenced by few causes, most of which can be corrected before applying. Let's look at them:
Unclear passport of applicant , hand written passports or damaged passport with unreadable details- This is why we are always asking you to provide us clear, scanned copies of your passport
Passport having a validity less than 6 month
Previous visa rejection history (if you have applied from different provider and your visa was rejected please mention when applying with us so that we can cancel the rejected tourist visa before applying again to increase the chances of visa getting approved. Also, I you have applied resident visa application or got your resident visa application rejected before the new tourist visa are some of the important information they you must share with us before submitting the tourist visa application. Then only we can help you how exactly to get the new visa approved.)
Similarity in names to a person who has been blacklisted or Absconded
Underage travelers – A child applicant visa application without a parent's application will lead to rejection in normal UAE visa procedure
Certain nationalities age restrictions – (ex: Moroccan females below 31 years, Pakistani ladies below 20 years)
Over age applicants (whose age is above 80 or 85 depending on nationality. During the month of Ramadan even 75 years applicants' visas might get rejected)
Criminal records in UAE and in any other country (UAE CID check and security check identify those who has criminal records in the UAE or any other country in UAE)
Immigration officers' mistake (The visa process consists of both online system and human involvement. However the visa approval committee officer may reject your visa by mistake may too possible as per our previous experiences
Typo errors of name, passport number, Place of birth ( (Typo error are the typing mistake of the typist in the immigration department while entering your application in the immigration system, there can spelling mistakes in English typing as well as Arabic typing- This is why once you receive the approved UAE Tourist visa copy, carefully must check is everything typed correctly as per your passport, if not make sure to notify the company / person who applied visa for you)
Reasons of why you may not have allowed to travel even if you have an UAE tourist visa?
When passport number mentioned on the UAE visa and your current passport number are not similar (UAE visas has 60 days validity to enter the country, so meantime after getting visa if you renew your passport your new passport number and the number in the visa will be different. So, still I you travel with a visa issued for the old passport, there is a high chance of stopping you at the immigration of the airport that you have departure flight)
When you haven't updated OK TO BOARD
Most of the passenger carrying Flights from Asian countries to United Arab Emirates require OK to board PRN update in the system that allows the passenger to board in without any issue. If the passenger ticket has been booked from UAE only this update will be required.
Usually the Airlines that require Ok to Board to UAE flights are:

Air India
Air India express
IndiGo
Spicejet
Sri Lankan Airlines
Fly Dubai

Positive PCR test result
No proof of return ticket
Indian , Pakistani, Nepali, Afghanistani tourist visa holders must have 2000 AED cash since 13 October,2020 to be presented at the airport
Frequently Ask Questions (FAQ)
Currently, Dubai immigration issued UAE tourist visa holders are unable to fly directly to Abu Dhabi airport and enter Abu Dhabi using Dubai tourist visa. Therefore, they are needing to apply Abu Dhabi tourist visa which is currently not available to process.
After 2020 Corona virus lockdown, Abu Dhabi has been re-opened for entry from the boarder for those who comes from Dubai
So, if you wants to enter Abu Dhabi, you need to fly to Dubai / Sharjah airports and then can drive to Abu Dhabi.
Note that Carrying negative PCR test report and home/hotel quarantine is mandatory for those who enter UAE
As per the UAE Smart channel those visas which was automatically cancelled are being again activated since August and give validity time till 01st November to enter UAE using the same visa.
After November 01, 2020 you can apply new visa as the visa will be automatically invalid
As per the rule your visa sponsor who issue the visa, are responsible to bear the cost of the applicant if in case the person found with Corona and there for it is a mandatory requirement to get the insurance policy along with the visa to avoid unwanted fines and expenses for the applicant and the visa sponsored company/ person.
The travel insurance with covid coverage will cover the expenses of your covid related treatment expenses, self-quarantine expenses and PCR tests if in case you infected with covid virus. Since, UAE government will not take care the expenses in case you are detected as a Covid patient.
It is advised to do the PCR test before departure (validity 96 hours when entering DXB or SHJ airports) as it will avoid waste of time when arrive to UAE airport and also some insurance companies will not provide covid coverage as they have mentioned PCR test before arrive to UAE is needed to get the insurance coverage as a condition.
Indian, Pakistan, Sri Lanka, Afghanistan, Bangladesh and Nepal passport holders who are arriving UAE on tourist visa are compulsorily must show the return ticket and proof of hotel reservation or 2000 AED cash in hand in order to grant entry from Dubai or Sharjah airport immigrations.
It will cost around 390 AED
Yes, you are allowed to directly fly Sharjah airport with Dubai tourist visa
As per the reports Dubai doing pretty much well in controlling Covid virus and using the best percussion methods UAE opened again for visitors as one of the countries who successfully combating Covid19
For more safety certain regulations within UAE has been implemented while the new arriving visitors are given a specific requirements to be fulfilled in order to qualify entry to the country.
Until 2016, a visit visa could be changed into a resident visa (by status change) whereas a tourist visa could not be able changed without exiting the country. As of now, there is no difference between a tourist or visit visa, so you don't have to worry about it anymore.
The overall governing body of issuing visas in the UAE is the General Directorate of Residence and Foreign Affairs. Every emirate has an immigration department which issues visas (Dedicated and separate GDRFA, but all GDRFA interconnect together) So, if an individual applies through the Abu Dhabi immigration, they will receive an Abu Dhabi issued UAE visa. The only difference between the visas is the location of the visa approval committee, visa processing time (for certain nationalities Abu Dhabi visas are issued quickly) and the tourist visa price (it is regarded that the visit visa Abu Dhabi cost is lesser than the price of a Dubai visa)
A Sharjah tourist visa is applied through the Sharjah Immigration department and approved by the visa approval committee in Sharjah. The visa will show that it has been issued by the Sharjah Immigration department and the cost of a Sharjah visa is regarded to be cheaper than a Dubai or Abu Dhabi visa while the processing time may take longer.
Yes, just by applying through any specific emirate you are not limited to enter only within that airport. You can enter through any of the UAE airports if you have a valid Sharjah visa
No, since individuals can't work with a tourist visa, a common profession depending on the applicant's age is stated when applying for the visa. If customer wants their true profession to be mentioned in the field, please state your request while applying for the visa as no profession related documents we may ask to process tourist visa unless you specified
Visa validity is the duration within which you must enter UAE. If you fail to enter the country within the validity period, your visa will be automatically cancelled, and you will have to apply for a new one. Some people misunderstand the visa validity as the period of time allowed stay in UAE. But as per the UAE immigration department issued visa format visa validity means not length of time allowed to stay in UAE but it is the duration of time allowed to enter UAE from the date of visa is being approved and issued
Transit visa validity 14 days from date of issue
All other visas 60 days from date of issue (30 days, 90 days, multiple entry visas)
In your visa copy there will be a field called Visa Validity next to the entry permit number
No, individuals holding Qatari passports are banned from entering the UAE at the moment and not allowed UAE visa free entry for Qatari citizens
Yes, if the individual holds a passport of an on-arrival eligible country then no visa is needed. Pre-arrival visa country passport holders should apply for a UAE visit visa before entering the UAE.
The Immigration is usually busy during peak season (October to April) and has fewer working hours during Ramadan. So, if your date of travel coincides with any of these durations it is best to apply at least 45 days ahead (as visa validity is usually 60 days). If you have no trouble waiting, then you can apply at these times or any time you prefer.
Yes, Egyptian and Jordanian males or females need to be above 21 years of age to travel alone. Moroccan females should be 31 years and above.
This restriction is due to many cases of human trafficking. Yes, Pakistani females travelling alone below the age of 20 years will face visa rejection
Oman, Bahrain, Kuwait and KSA nationals can enter the UAE by showing their GCC national card or passport at any of UAE's land borders, seaports or airports to get an on-arrival 30-day visa for free.
Only Indian nationals who have a valid EU resident Visa, UK resident visa or USA visa are eligible for a 14 day on-arrival visa. Indian passport holders who don't fulfill this requirement have to obtain a pre-arrival visa before entering the UAE.
The Dubai visa for US green card holders permits the individual to stay for a duration of 30 days.
Yes, Dubai is regarded as one of the world's safest cities to travel and live in
Unmarried couples living together must be careful as UAE is against this kind of behavior
If you hold a UK passport then you are eligible for a 30 day on-arrival visa. Otherwise,you will have to apply for a visa even if you are visiting from UK.
P.O.Box: 4333, Al Saada Road, Al Mushrif, Abu Dhabi City, Abu Dhabi (Landmark: Near Um Amar School) Google map :https://bit.ly/2CnL1Jq
Overstaying is staying in UAE for more than your permitted duration of stay. Individuals who have overstayed are charged an extra fine for every extra day they stay and need to settle the payment to be able to exit the UAE.
Yes, you can get marry. If you are Muslim can marry at the Judicial department (Court)o respective emirate city. If you are a non – Muslim you can get registered your marriage in respective consulate / embassy in the UAE
No, any individual caught working under a tourist visa will be penalized. If you wish to work in UAE, you must make a status change from tourist visa to resident visa.
Yes you can change Dubai tourist visa to Abu Dhabi employment visa or Dubai employment visa or any other Emirate city employment visa( Sharjah / Ajman / Fujairah , Ras Al Khaimah , Umma Al Quwain job visa ) . When you are processing the job visa while staying in tourist visa it's important to keep in mind that You need to make sure that your the employment entry permit with the status change must be ready before the expiry date of the tourist visa grace period. if not you will encounter overstay fines for the tourist visa which cause troubles for you.
Yes you can change a tourist visa ( visit visa ) to a UAE Resident family visa. ( possible to change into Abu Dhabi , Dubai, Sharjah , Fujairah or RAK or other emirates city family sponsored resident visa). So your kids, wife or husband, you can first take to UAE on a tourist visa and then while they are with you inside UAE , you can go ahead and process the family sponsored resident visa. It's always better to start processing the resident visa application earlier as before the tourist visa expire you need to complete the status change to resident entry permit ( status change mandatory since the applicant already living in UAE). If in case if the new resident visa is not completed with status change before tourist visa ends, under the tourist visa the applicant/applicants encounter overstay fines.